What's this newsletter all about?
This newsletter focusing on startups, technology, and their human application for founders, employees, consultants, enthusiasts, and freelancers. Click through to read more!
Focusing on startups, technology, and their human application for founders, employees, consultants, enthusiasts, and freelancers.
In case you missed it, I'm starting a newsletter!
Here's a little about what I've done over the past few years:
In the music space, I directly helped popular musical artists sell their merch at concerts. We worked with the venues, the artists, record labels, and the merchandise companies. I wasn't standing behind the booth exchanging cash for shirts, but building the platform to make that process better.
We did this by building a live event platform that was used by artists including Beyonce, Selena Gomez, Adele, Carrie Underwood, Fall out Boy, and so many more. The platform powered their live event merchandise across arenas, stadiums, and amphitheaters all across the world. It worked out really well for the artists and fans loved being able to pre-order merch and skip the line. We called it Sidestep and it was acquired in 2019.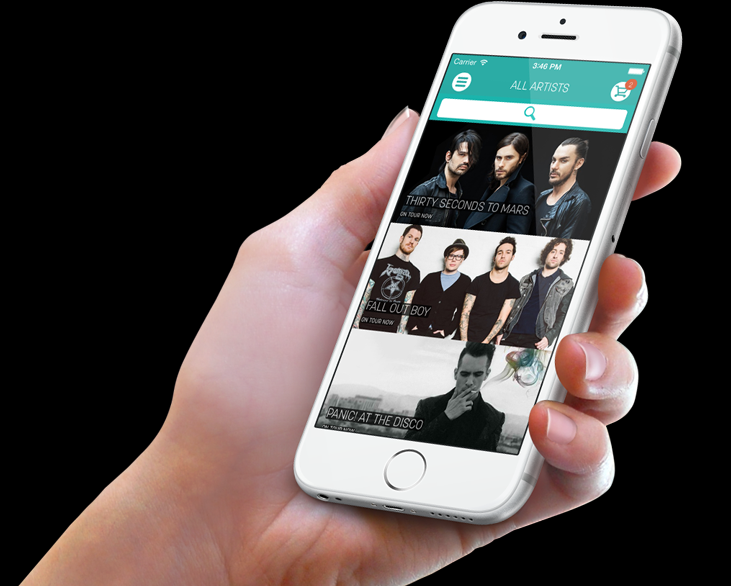 I love making and building.  I've consulted and worked in in all different types of businesses from startups, advertising tech, live events, to telecommunications and beyond (seriously, I've done some strange consulting gigs).
I dabbled in the adtech space before signing with Brightroll.
The BrightRoll technology platform powers video advertising for more than 80 of the top 100 US advertisers, including Kellogg and Wrigley, as well as third-party buyers such as Rocket Fuel. -AWS Case Study
At Brightroll, we served a ton of ads in the ad tech space. Aside from Apple, it was some of the most traffic I had ever seen. It was also coming at an incredibly high frequency,  which is no surprise Yahoo (soon to be Verizon) acquired it for over $700 million in cash.
We were an incredibly small team, too. Chances are, if you've used a mobile phone and seen a video ad, it was powered by the platform and code I wrote. We served ads on iOS, Android, web, and through APIs. Many of the top apps in the app store used SDKs with my finger prints all over them. It was an awesome experience.
Over the past several years I've worked in adtech, started a few companies, worked in the music industry, and consulted for companies in a variety of spaces.
But, the world looks different now. Concerts are on pause, the world has gone remote, and I'm no longer serving up ads. I've spent at least 10 years of my career working and managing people remotely. I've always loved trying out new industries, so naturally, I'm in a new one.
8x8 provides unified communications, or in other words: phone, video, and chat. Contact centers, business phone systems, and open source video chat. The coolest thing we've done lately is help spin up new phone systems for those helping people get the covid vaccine.
Today, I'm building the first developer relations group 8x8 – you may have seen one of my recent virtual presentations or demos.
In this newsletter you'll learn about technology that helps you and businesses like yours. I suffer through exploring new technology so I can understand it, and explain it to others.
Whether you're starting a company, running one, or are a part of a large enterprise: my goal is to share my learnings, past experience, and new discoveries. For example: why I think it's difficult to use Kubernetes as a hobby, the hubub about NFTs and blockchain, and what I think junior developers should be focused on now (hint: it's not a degree).
I strive to bring the human perspective to technology. While you may hear me talk about blockchain, kubernetes, programming languages, and developer communities you won't hear too much about Satoshi's white paper, the complexities of micro service meshes, or thread management. Instead, you'll hear more about their real applications, why I care,  and more importantly: why you might care.
Here are a few upcoming topics:
Companies reducing salaries of employees relocating remotely
What tech stacks are popular and which one you should use
Companies that started as side projects
Kubernetes as a hobby
What is developer relations?
I hope you join me on this journey. I'll try to share as much as I can from my experience in consulting, working at large tech enterprises such as Apple, building startups, fundraising in Silicon Valley, and more. I'm always learning and sharing.
If this sounds interesting to you please follow along! Or if you think someone else might enjoy this,  please share it with them — it'll really help! 😊
---
P.S. I love talking about things you want to hear about! If you want to hear more about something, please let me know :)